Largest silk rose of the world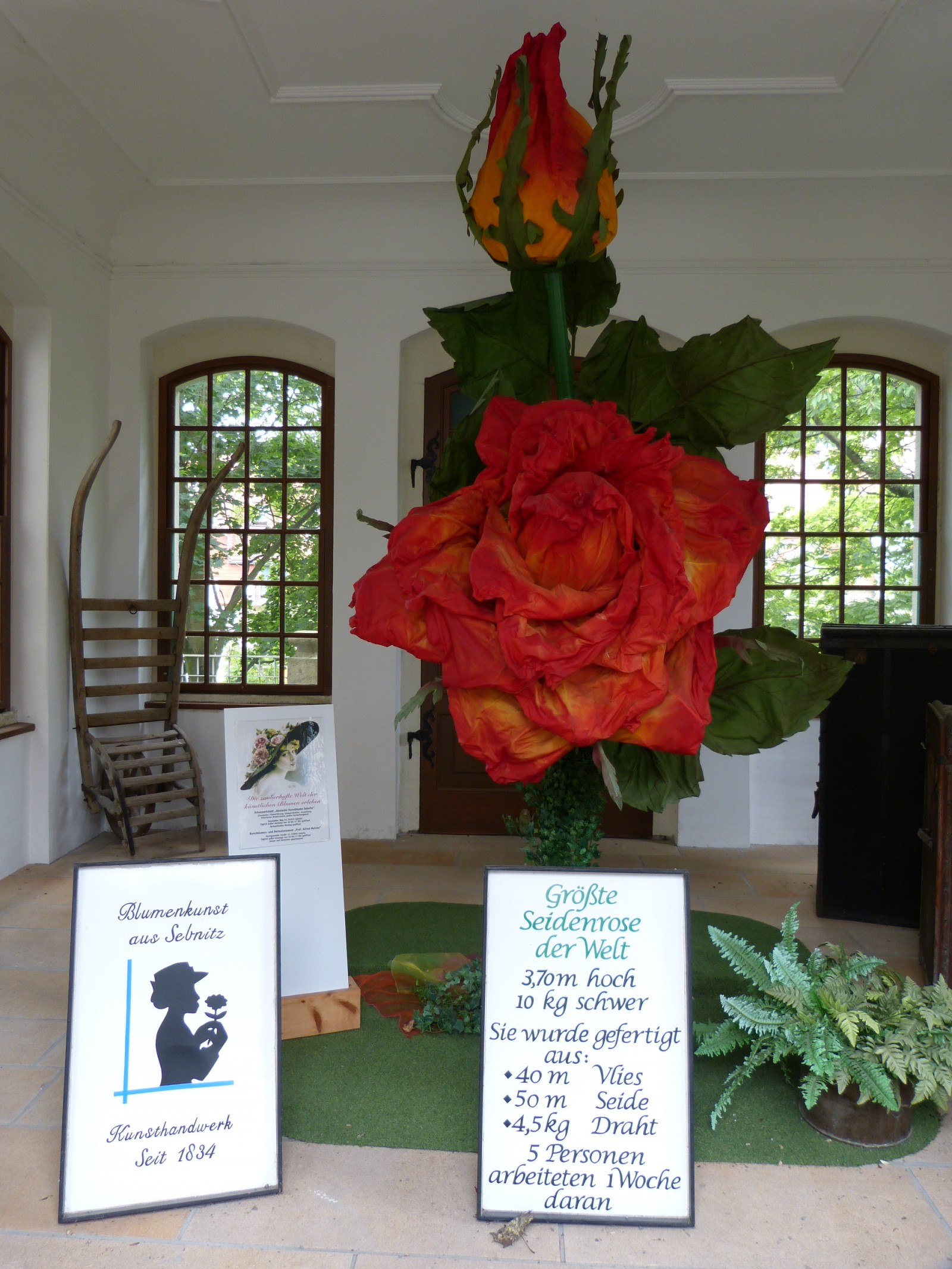 In addition to the many former flower factories, there has been a further monument to the special craftsmanship of the silk flower makers since 1997. On the occasion of the first Sebnitzer Flower Days, the employees of the manufactury "Deutsche Kunstblume Sebnitz" created the largest silk rose in the world. A record that has not been surpassed today and is recorded in the Guinness Book of Records.
The 3.70 m high silk rose is now located in a pavilion behind the museum "Prof. Alfred Meiche" and can be viewed from Tuesday to Sunday from 10:00 to 17:00.
For the blossom alone 4.5 kg of wire, 40m of fleece and 50m of silk were used. On a diameter of 1.5 m the blossom weighs 10 kg.